Blog Home
Sugar and Spice and Everything Nice --Scents for Your Apartment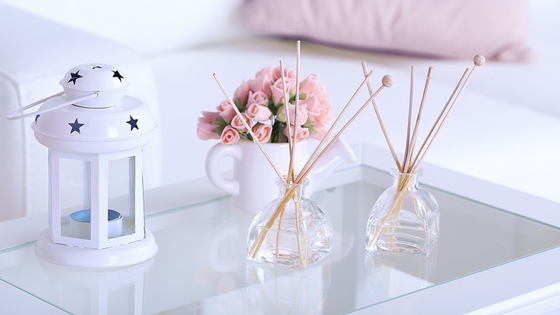 It's October and that means pumpkin-spice everything is in the air —perhaps even in your Park Station apartment here in Gaithersburg, MD. While most everyone loves the scent, it can become overwhelming if it's too intense, or it is hanging in the air for too long. This week our blog post is focused on providing ideas for how you can make your home smell fresh and sweet, all year — long after the pumpkin-spice season is over!
First, clean.
You can try masking bad smells with a spray, but the most effective way to help you feel comfortable and clean is by matching the good smells with an equally clean environment. Create an experience of luxury in your home by cleaning up your messes and creating a fresh slate in your apartment. Even the act of cleaning and using chemicals or soaps will have your home smelling much better than it did before. Mop the floors, do your laundry, wash your dishes, and get rid of old foods or dying plants so you can get creative with the scents you try.
Then think about the experience of each room.
As you're choosing scents, remember that each room has a purpose, and scent should complement that purpose. For example, your bedroom should have soothing, relaxing scents, not necessarily smells that make you hungry or bring back exciting memories. Fruity scents may work well for your kitchen while a forest scent works better for a bathroom. Take this opportunity to think about what scents you want for each room. It will definitely pay off!
Try all types of ways to bring in scents.
You can absolutely buy a few candles in your favorite scents for each room, but there are other natural ways you can have your home smelling fresh. Crack open a window and let in the air. Make a stove simmer, bake something sweet, or air out your vents. Drawer sachets add a subtle hint of aroma to your clothes and linen closets. To make your own, follow these instructions for drawer sachets from The Pioneer Woman blog. If you want to save the candles for more intimate situations, try out a diffuser. All of these can make a big difference to the way your apartment feels, so try them out and see what works best for you.
What are your favorite home scents? Share your ideas for keeping your apartment smelling fresh with us by leaving a comment. Thanks for reading!