Blog Home
Gift Giving, Simplified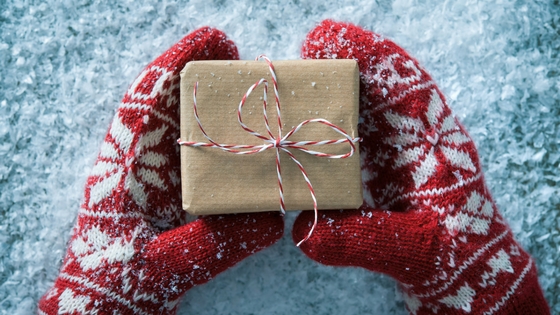 There are two kinds of people in this world: those that adore shopping and those that would rather walk across the desert without water than step into a mall. Whichever camp you are in, we've got tips to simplify holiday shopping. So before you head out to the best Gaithersburg, Maryland shopping centers, read this first so you can come home to your Park Station apartment in Gaithersburg, MD as a successful shopper!
Make a Plan
Make a list (and check it twice). Having a list will save you both time and money. Lists are most helpful when they include everyone you are shopping for, interests, possible gifts (and alternates) and if you are thinking of shoes or clothes, the correct sizes. Also include how much you are planning on spending per person, which will help you stay within your holiday shopping budget. If you are planning on doing the bulk of your shopping in a couple of weekend shopping trips, it might be a good idea to plan your shopping route ahead of time. There are apps to help that can include multiple stops and time spent at each location, such as Road Warrior. Build some downtime into your plans, such as taking time for sit-down (or even a fast food) restaurant for lunch. Wear comfortable shoes — shopping does include a lot of walking, after all.
Opt to Shop Online
If you are not one for facing the crowds and driving from shop to shop, it makes sense to shop online. Keep these things in mind as you shop:
— Make sure you are aware of the "ship by" dates. It's disappointing to order something that doesn't arrive in time to give.
— Find out what the return policy is for the item you are purchasing. Does it come with a gift receipt? Do you have to make the return?
— Do comparison shopping online so you have a good idea of what to expect (especially in terms of price), and then find a store in the area that carries it.
— Take advantage of free or inexpensive wrapping options.
Simplify, Simplify, Simplify
So many times we tend to overdo it, especially with our kids and those close to us, with expensive or excessive gift giving. Sometimes less is more, and when it comes to holiday shopping this can certainly be the case. We like this idea:
Four Gifts:
Something they want,
Something they need,
Something to wear,
And something to read.
The basic premise is simple: limit the number of gifts. Have fun creating the perfect mix of four gifts to fit your needs.
What are your favorite strategies for gift shopping? Please share with us in the comments! We love to hear from members of our apartment community.